Shackled Soul
October 8, 2012
My soul is weary,
It mourns your absence.
It yearns for you,
reaching out to an empty space,
the space you once occupied.

Though long since it felt your love,
the agony is as new,
eat away at its substance,
breaking down its strength.
The core is slowly disintegrating
under the weight of its pain.

What is escape?
This thing far away.
The path to being free is not accessible.
Does it even exist?

The love it harbors for you is
its most burdensome shackle,
holding down every jump and leap.

Up it goes,
trying to move on.
Down it comes,
smashing into the
cold ground,
shattering like
glass.

It is a prisoner to
you.
All attempts to secure
liberation are in vain,
futile at every
level.

Oh my soul!
It longs for you to
relinquish your iron-clad grasp
on its very being.
It longs for that freedom.

But is that its
true desire?
Does it truly want freedom?
Or does it cling to
every fiber of hope
that you would love it again?
Is it interned for life,
under your full control,
able to fight no more?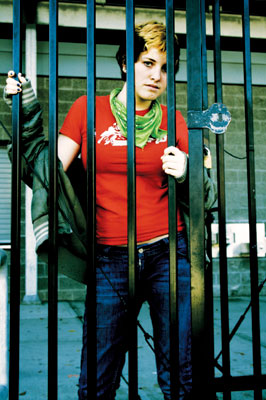 © Jessica C., Corvallis, OR