Hurricanes
October 8, 2012
As the deep, black clouds conquer the sky,
and launch salvos of lightning bolts, and hail,
the nurtured super cell arises and whips
houses, and small
building off their foundations,
while it also gains integrity,
and matures into a tropical storm.

Sudden, deadly stillness fills the air,
while the only thing to be heard of is a hurricane siren.
as gentle rain drops gush out of the sky onto earth,
Unexpectedly,…………….
the ravenous,
matured vortex
finally,
yet silently touches down on the sodden ground.

Briskly,
the raging storm silently begins its gargantuan feast,
As it razes everything in its path.
slowly things begin to calm down,
and activity levels begin to increase,
people cautiously open their doors and begin to wonder
around.

This here is a little snare mother nature packs in for us,
it is what we consider to be the calmest part of an
hurricane,……..
The eye.

Therefore
suddenly,
they were virtually blown off the face of the earth,
as the second, yet ultimate wall assumes its position.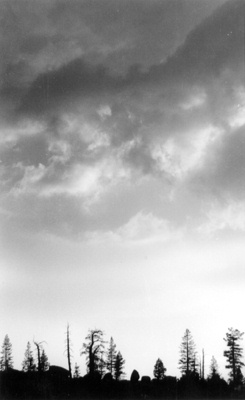 © Steve S., Marblehead, MA