Lost Myself
October 8, 2012
This narrow hall never seems to end; now I don't know which door to take or where to begin.

I stand in a constant state of confusion, I can't tell what is real or what is an illusion.

I search for sanity, but along the way, I'm distracted by the world's vanity and what people say.

I claim that I don't care but yet, I seem to break down with every condescending stare.

I need peace of mind, but it can't be done, because my heart is so blind to see that I'm the troubled one.

I can't decide between what I want and what I need, my self-destructive reasoning is causing me to bleed.

Take me out of the hollow place; I'm tired of sitting on a shelf like an empty vase.

The words I claim are not what I feel, as I struggle to convince myself that this life is real.

Sometimes I feel as though it's just a game, because no matter what I do it all ends the same.

I'm struggling not to fall with these shaky steps I take, but maybe if I fall I'll know if I'm really awake.

The emptiness inside is only the result I get from my selfish pride.

Physically here I may be, but honestly I feel as though my soul has escaped from me.

I keep calling it back but it refuses to return, it's afraid of my because of all the times I've left it to burn.

Suddenly my bones are still, no longer shaking against my will.

This resurrection of this dead being causes my heart to jump and resume its beating.

Everything I know starts to scratch the surface, but still I sit dwelling on my purpose.

Slowly I awaken but don't give up, there is still much to be done of this empty cup.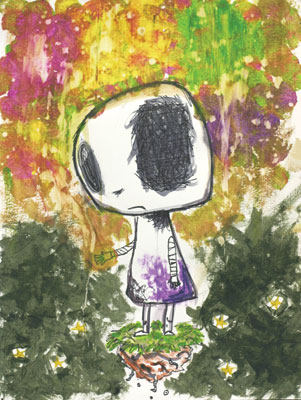 © Ashley W., Port Charlotte, FL