dROP THE wORLD
October 16, 2012
I've noticed you've been up late crying, tears cascading down your cheek
& I've loved you just about my whole life so your pain makes me weak.
Now I'm standing in this hallway legs shaking like a newborn giraffe.
& I'm trying to reminisce the last time I heard you laugh.
& I didn't want to do it but there was nothing left to do.
So I took you in my arms & I consumed you.
Now I'm trying hard to swallow but its driving me insane
& I try to inhale but I'm drowning in your pain.
& Now the world is on my shoulders & Its kicking me in my anus.
& The pain is so horrifically numbing that I guess you could say its painless.
But seeing that new-fangled smile that I've planted on your face,
makes holding your pain worthwhile, so for you I'll hold it with grace.
Sorry to say your world is mighty heavy and my mentally manifested arms are not that strong,
& I promised not to drop it so I'll take this pain lifelong.
But your world is like a child it just continues growing,
& the bigger your world gets the more rapidly the pain is flowing.
& I'm still nothing but a child so I can only take so much.
& the pain got so mind-shockingly terrible that I crumpled from the slightest touch.
& you started up your complaining of how I'm no longer a little girl,
& I no longer smile , I no longer bright up the center of your now perfect world.
Because I had taken the stress away from you & I was holding it in my hand.
& I held onto it for seemed like eternity I held it as long as i can.
But I got lost in the confusion of my mental maze, deceived by the twist & twirl.
& while lost in the deception of the pain going on, I accidentally dropped the world.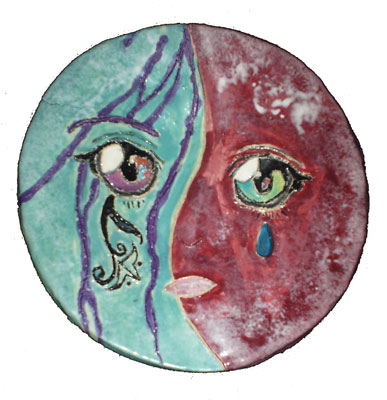 © Angel V., Tecumseh, MI