Salt Water Dream Boat
October 16, 2012
Come take a ride
With this salt-water Dream Boat
A handsome young man with a burlap sac. He knows the difference
Between polyester and cotton
And wraps himself gently in cucumber scent. He tends to fall
For those cornflower girls
But you can be his exception, Hush- Puppie Queen. He'll call you
His Angel not cause you are one
But cause his sister told him it's sweet. You'll spend
Your evenings down by the window
Resting your head on his sweet-sour chest. He'll
Run his fingers through grimy blond side burns
And tell you he loves you,
Just for a change. And then come the dances
With salt-water Dream Boat,
A tepid excuse for a white picket fence. And he'll sing
You his song, his proud sparkled anthem,
And you'll sing it on pitch, again and again. And as he
Spins you down at the harbor
Calling you Angel, glitsy short words, You'll pick up
Your scarf that flew out the window
And smile real sweetly, and think that you're freed.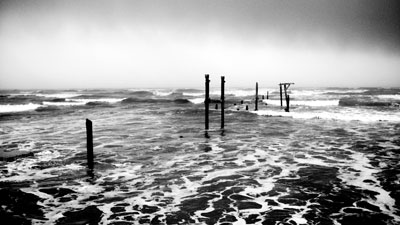 © Harrison L., Ruston, LA