Heavy Heart
MAG
October 15, 2012
That moment when your eyelids fall like window shutters, turning the raging world of color around you into a black canvas.
That moment when your body disentangles from reality and slips into dense, blank dreams.
That moment when the strings around your jaws are loosened and your mouth hangs slack, a void black hole, words melting into your tongue as your face says it all.
That moment when tears are tentative, still bubbling at the back of your eyeballs as your pupils wait, dusty and dry and thirsty.
My chest is weighing me down, as my dry sobs don't make a sound,
and my heavy heart beats slowly
waiting to be found.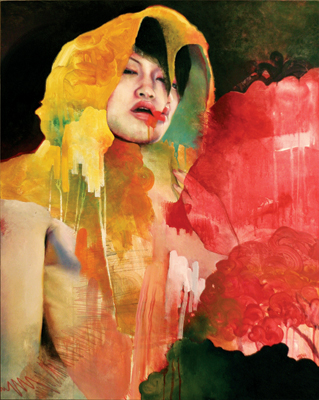 © Winston C., Jamaica Plain, MA