Panic
October 15, 2012
It's ragged. So ragged.
In and out, In and out
Quicker every time, over and over
my breath can't come fast enough.

My heart races,
almost skipping beats.
My vision blurs
as the world around me loses control

it spins.
Faster and faster.

I collapse to the sidewalk.
My head in my hands.
My pulse… My breath…
Where am I? How do I move?

Panic.
Feeling so much
I can't feel anything at all.
I need to come back. I'm scared.

My mind is jumbled
How did I get here? What made me feel this way?

The crying,
always crying.
Sobbing so hard I choke and gag
while trying to catch a breath.

I've been attacked by my own body
Betrayed by my own emotions.
An out of body experience, always wondering,
How long will this one last?

Now I know, by this point
It's almost over.

My breath slows through the tears
My pulse decelerates from the speed of light.
I'm covered in sweat and snot and shaking to the core.
But it's over, I am in control.

Overwhelming feeling;
Stress, confusion, heartbreak, and anger
The point where I lose my handle
And a panic attack consumes me.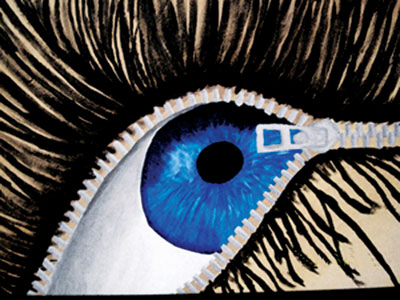 © Brad S., Lecompton, KS