Tales of January
October 15, 2012
I am sorry January, the month with no holiday
It's a shame you can't count New Year's Day.
All the aftermath of December you face
It must be so hard
No wonder I think the color blue
When I think of you
There's nothing going on to keep up with.
All the people of the city
Have returned to their office desks
Just to remember the mess they left
And it's just enough to send their week off the deep end.
To be reminded that the year is new
No more presents or Santa Claus;
But poor, old January has us building log cabins
Building fires for our houses
Building new rooms to keep warm in.
Yes the first of the year
Gives us schedules to fit into,
Though our lives, we do not want to
Think about at this time;
Oh, the month of down and outs,
Of sadness, pouts and tears
Even when we don't know why.
All the other seasons have reasons why
People like them.
But January, so bittersweet
Isn't sweet enough to be considered
a part of winter.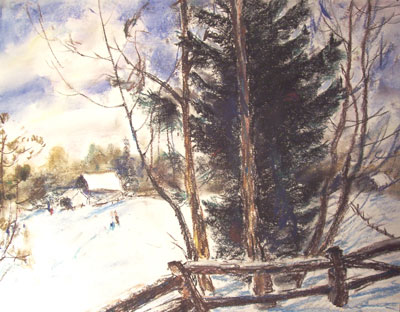 © Xiao H., Naperville, IL