Wild Cycles
October 15, 2012
Where the silk streams flow at the mercy of the breeze
A solitary pine lies contorted
Among the trees, an almost unnatural sight
Life still bathed in eclipsed light
Chaotic twists of Nature's delight.

Where Man doth rarely tread
Some trees seem wild and misconstruéd
Others, once great, down where termites feed,
As victims of a light-borne greed

But Lo! A passage to above
For where the sodden pine doth lie
One may gaze out and see, birds fly
Silence shattered by their distant cry

If this is 'peace', I see no reason why.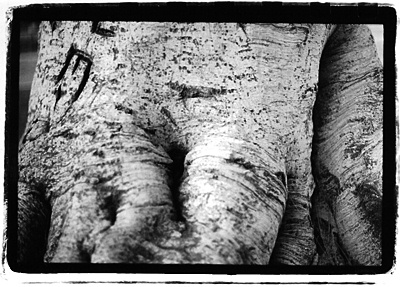 © Rebecca W., W. Hollywood, CA