Struggle
October 15, 2012
"Nothing tastes as good as skinny feels"-Kate Moss

This is what I tell myself everyday,
Knowing I haven't eaten today.

A growling stomach ins't much,
when I'm on my floor doing a crunch.

Lose five more pounds, it won't hurt...

I listen to the voice,
as if I'm a zombie,
like I have no choice.

I know one day that it'll be too late,
but right now it feels as though I've sealed my fate.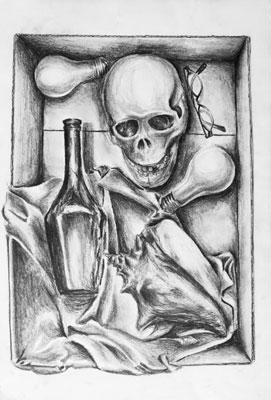 © Karen S., Norwalk, CT