A Shattered friendship
October 15, 2012
It was a time...........
we stood together and said 'together we shine'
It was a time...........
a time that was divine.

My friends like strong strings tied
never did we hurt each other,never lied
we were the best set of gals
we shared every nightmare,every tale.

But a day came trodding by..
when the whole world looked at us and guessed why
as the best of friends stood
apart from each other like stabbed wood

I saw the tears in the eyes of my friend
I knew the heart is not anything to be mend
so I turned mu face,very quiet
realizing I'm just a poor old poet

We figured we have nothing left over to talk
so hunting our own way we started to walk...
our hands not held together anymore
our so called "frienship forever" into pieces tore

Though we stood apart
never would the same happen to our heart
with tears in my heart and hopes fewer
Goodbye my dear friends,Goodbye forever!!!!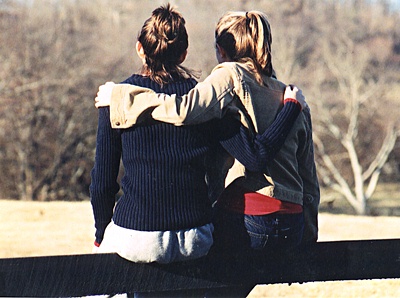 © Jaime M., Wichita Falls, TX