Flipside
October 14, 2012
A warm bed
With lush sheets of fine, silky fabric.
A cardboard box
Nestled behind a rusting dumpster
In a dank and moldy alleyway.

A pantry full
Of hearty and fattening foods
To make endless meals.
Translucent skin
Pulled tight around bones,
Showing the sickly outline of a ribcage.

Clean, safe public schools
With resources to grow
Strong minds.
Struggling to learn
Basic skills
While juggling work and family.

High class vehicles
With glistening appliances
And spotless exteriors.
Walking everywhere
On tired and scarred feet
Laden with grime.

A walk-in closet
Filled with a rainbow
Of patterns and labels.
Two tattered
Hand-me-down shirts,
Yellowed, stained, and full of holes.

Each life only a few miles away from the other.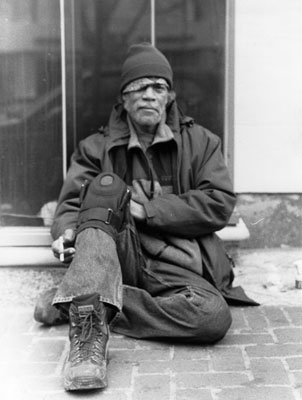 © Marie D., McLean, VA