A Small Town Evening
October 12, 2012
The rays of sun-kissed red and orange graze my vision as the sun begins to set on this autumn day.
The cool breeze of the impending winter knocks on the doors of my mind, shuffling through me like the songs that play.
So I walk away, from the school, my secondary home in a town that's placed a hundred miles away from any other city that's name is known.
And I can't fathom or behold, the pleasures being in a city bold with many characters, stories to be told.
As I'm walking to my humble abode, I look up and can't help but to admire the view of the darkening sky.
Stars fill the night, sights that you can't find in any of the the city lights.
A view that only one of many can witness.
People say that living in a small town, it makes you inhibited.
But with the night sky, clear and vivid.
Living in this small town evening, that is what makes the difference.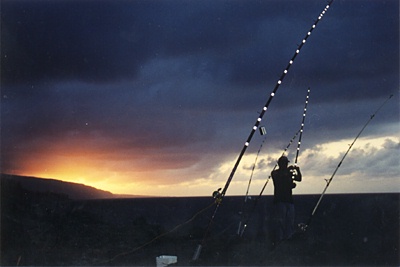 © Jeffrey J., Honokaa, HI