Underground Beuty
October 12, 2012
Twelve roses red as blood sit in a glass vase on your counter top.
They carry themselves with the pride of a young child and their first taste of sweet freedom.
They flaunt their youth through the blossom of their buds and the firmness of their stems.
You wish they would stay like that forever.
You wish you could awake every morning to their sweet essence and ignorant glee.
But day by day, their vivacity will drain.
Their flowers will brown and their stems sag.
The weight of time sits heavy on their petals, dragging them down, under the ground and into the earth, where beauty goes when it dies.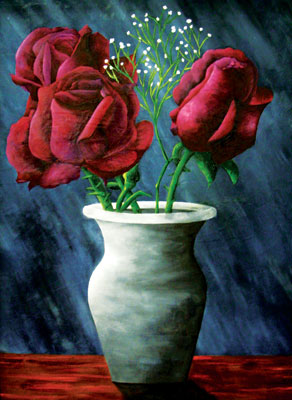 © Brandon S., LaFollette, TN