Taste of Heartbreak (The True Story of Sleeping Beauty)
October 12, 2012
"Why don't
you just kiss
her all ready?"

I jumped, blundering,
unaware that he
had noticed I was staring.
I'd been blatant—yes—but how
could I not?
Her face was so beautiful
so pure
with curvaceous eyelashes,
voluptuous lips
and waves like dappled sunshine
swept across her forehead.

And she was exotically still,
which made the girl appear
ever the more innocent.

I heard laughter,
and slipped
immediately
from my reverie.
"Why don't – why don't
you?" I retort.
The guys hooted.
"Do it Calvin!" urged Josh,
edging him toward her.
"I dare you."

In that moment,
my stomach was flurrying
thoughts eddying
watching intently
while
Calvin made his move.

"No! It was just a
joke," I blurted,
stopping just
as his
cool
mouth
met

her

lips.

She awakened suddenly
revealing a set of ocean-blue eyes
behind her dark, billowing lashes.

It was a long kiss, and the
both of them seemed
intent on keeping it so.

As it droned on,
she pulled him in closer,
wrapping her pale, delicate
arms around his neck.

When Calvin broke
for air, she praised him,
in a voice almost
as crisply perfect
as her face.

"I loveth thee more than words
can wield the matter,
Dearer than eyesight,
space and liberty.
Doth thou feelest similarly?

Calvin shrugged,
"I suppose."
"Let us go then,"
she cheered,
slipping
his hand into
hers

and with that,
they
were
gone.

***
In my wing-back arm chair
I sat upright
and,
even after hours
of contemplation
I still was in awe
and utter disbelief.

How could such
a beautiful, naive
girl like her
fall for Calvin,
an incoherent slob,
and at that,
after simply
one
unexpected
unconscious
kiss?

I knew my emotions
were whirling,
so I settled down
into an ice bath
to assuage the pain.

A quarter-hour later
I emerged,
mind clear
body in a somewhat
relaxed state.

My phone buzzes
to reveal a missed
voicemail from Calvin
so,
gingerly,
I raise it to my ear.

"Hey man,
I'm just callin'
to say that
I'm getting married
to Aurora next
week, so
give us a call
when you
get a chance."

Then her
magical voice
"Bid thee well!"
and I almost
break down,
slamming the
phone into
the cool granite.

It was over
yet
I couldn't help
but wonder
what would have
happened if I
had kissed her
instead.

Would I be sitting,
side by side,
with
the most beautiful
woman I'd ever
met,
sending out
voicemail
wedding invitations?

Or would I be
disintegrating
as I am now,
replaying a voicemail
for the sound of an
engaged woman's
voice
and
gripping
at the edge of
my sanity?

'What's done is done'
I tell myself,
clenching my jaw.
And when I take a
deep breath
I can't help
but notice
the
salty
taste
of heartbreak.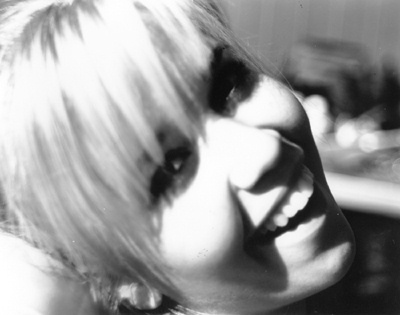 © Samantha H., Great Falls, VA