Smile, you dog.
October 12, 2012
It's not unlikely for a dog to grin,
but it is certifiably absurd
for a puppy's tooth
to pierce an infant's skin.
Impossibility strikes
when a dog likes
to wimper and whine
then the human hurt
must certainly be a lie.
Animals are helpless
and the beasts slice rye
but when the child wraps their head
around the dog's blue eyes
and falls for their wicked ruse
they too want the hurt
to be a mistruth.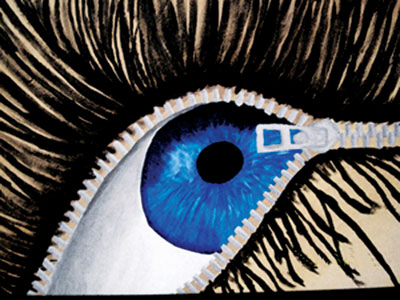 © Brad S., Lecompton, KS