Mirror, Mirror
October 9, 2012
Mirror, Mirror, on the wall…
I stare at you, straight and tall.
But do I like the person I see,
The one who's staring back at me?

She looks at me, with eyes so wide;
With secrets that she knows inside.
Some are hers, but most are not.
They all deform her mind and rot.
There's pain in there, disbelief, too;
Anger, hatred, and horror steam through.
Emotions she never felt before,
And never at this level, for sure.

The pain of it all clouds her eyes,
Feelings a seventeen year-old couldn't know how to disguise.
The light has dimmed and hope has faded,
It's the moment for which temptation's waited.
It's all back, the craving from before,
It hit again, this time wanting more.
She puts on a show of strength for her friends,
But it's only a matter of time before she crumbles and bends.

The clock is ticking toward a dark hour,
The one where desire will overpower.
This is her demon, and she's losing the fight.
She's tried to push it away with all of her might.
The mirror shows it all.
She's so close to the fall.

I only call her "she"
For I can't bear to say it's me.
Me.
Is this who I've become?
Self-loathing, faithless scum?
No.
There's a choice. There's always a choice.

She closes her eyes
To ask for the strength of the Wise.
Giving in is easy,
Fighting is hard.
She's a servant of Christ, striving for the reward
Of being called one of His, a child.

She looked in the mirror again and smiled.
The hope has reignited, her eyes have a glow.
The pain that she feels? No one would know.
Another one passed, another day done,
Another twenty-four hours conquered and won.

Every day has its struggles, its panic and fears,
But we can talk to a God who listens and hears.
He's seen it all, nothing is a surprise;
We can speak to Him truthfully, without all the lies.
He's there for us every day,
In Him I hope and to Him I pray.

Christ is my strength when the bad moments rule,
When hope's spark is almost out, He is the fuel.
The temptation is gone, at least for today,
But that's all we know we have, anyway.
This battle I'll fight, this fight I'll win.
I can do it if Christ conquered sin.

Minute by minute, day by day,
I'll fight to push the temptation away.
And when my strength fails, I'll lean on God,
He is the good shepherd, with His staff and His rod.

I'm still human, and I'll have bad days,
But I know God will never give up on me. He's there, always.
Mirror, Mirror, on the wall,
Show what you like, I will not fall.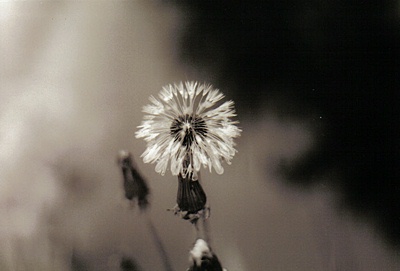 © Sarah S., Poland Spring, ME