To Be Her
October 9, 2012
The pain.

To sneak down those ragged hallways
Eyes peaking just above my textbook
The never-ending judgment
The hurt.

A weed in a patch of roses
A bee in a flutter of butterflies
A rock in a pile of smooth sand
The burn.

A single mistake
Could mean a lifetime
But a lifetime could mean a mistake.

The feeling of being "her".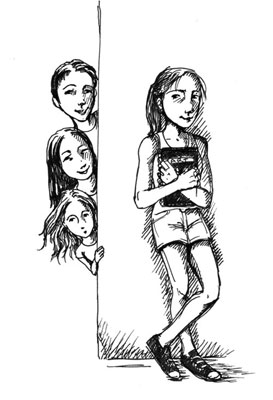 © Leonora J., Fullerton, CA