The Eighteenth Hour
October 11, 2012
Twilight struck the eighteenth hour,
Leaving Purple streaks that all could see
And evidence in the bloody shower
That was Pure white like her purity.
The Holes in her heart shining through
Were Bright lights to guide many souls lost
Yet always Too dull for her, too true.
So Twilight ripped them away at no cost.
Now the northern star came to guide her way.
As she said goodbye, she welcomed the night.
Darkness laughed and came out to play
For Twilight had murdered her only light.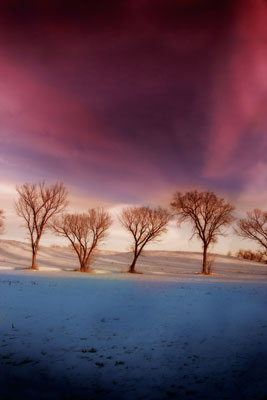 © Elizabeth H., San Bernardino, CA