The Flat Worlds of the Wise
October 11, 2012
Those wise men of high words told me,
Of flat worlds that I could not see.
Of life they said that I know not,
For achievements alone they said taught.

In public they preach the gospel of divine,
And speak highly of these philosophic truths.
Stroking the gray locks of wisdom on their faces,
They make intellectual speculations of man's future.

Yet, these great men, each giants of their own making,
Have hearts etched in motionless stone,
Their minds well read, have not the ability to seek,
And their preachings, are but echoes of another's speech.

Upon hearing the names of some authority:
Aristotle, Galileo,Shakespeare, or Darwin,
Act like ships that the sea's winds turned,
Speaking just words, sounds, that have lost all meaning.

These men, guardians of the past,
Take the foundation of true learning.
That first spark of curiosity, that strange question,
And dismiss it as being irrational and without reason.


But that world which they said was flat,
Is what we consider now to be round.
And that heart which forgoes its very beat,
Contaminates its own veins with poisons.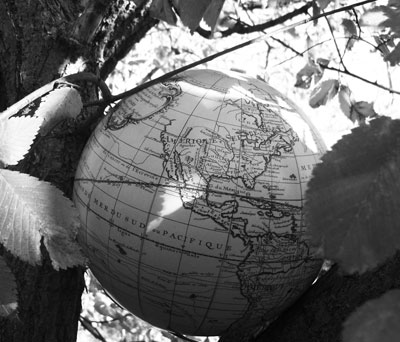 © Ella H., La Vista, NE