The Dark Room
October 8, 2012
The cold unsightly yet warm and welcoming room,
waits

only just inches in front of me.

Yet I can't bring myself to step forward
as if there is a physical obstacle
holding me when really it's only a thought,
what awaits me beyond the comfort of the light.

I suck in what could be your last breath,
fester up enough courage and step forward
past the thresh hold.

The darkness swallows me,
uncomfortable at first, but still
something about taking the risk
satisfies, as I feel the rush of adrenaline
pumping into my veins,
a slow tingle of energy surges through
my muscles.

I know myself not to be a fool, yet
I start to become overwhelmed with regret,
wishing nothing more than to turn back and run.
Yet the darkness has already gotten its firm grip upon
my shoulder.


I reach around to pry it off as if it were
a physical hand wrapping its fingers on my
shoulder.

my hand falls through the imaginary limb,

suddenly scared I whip around searching for
the owner of the imaginary hand.
never to find its owner I, realize
it's a lost hope
I accept my role,
sit down,
and await my fate.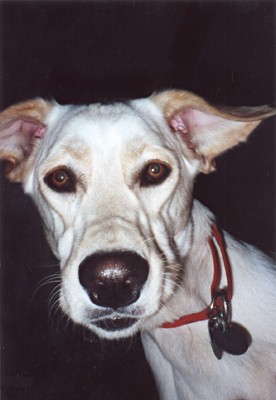 © Violet B., Phoenix, AZ