Snowflakes and dewdrops and
October 8, 2012
snowflakes, fragile frozen crystals of light and ice and night
shiver as they melt, decaying into
a quick hot freezing death.
I'm a desert child all I need is the sky
run fast enough
and the sun will never set
stop time an everlasting day
but if the night doesn't come then how can the stars?
and no I cannot breathe the air
suffocating staring out of windows
at dewdrops in the moonlight.
and yes I stopped listening
but only so I could hear better
and silence is the loudest sound of all.
pretty prissy lace and silk
vintage and retro and designer and chic
watching and waiting and wishing
that someone will stop talking
open their mouth and
speak.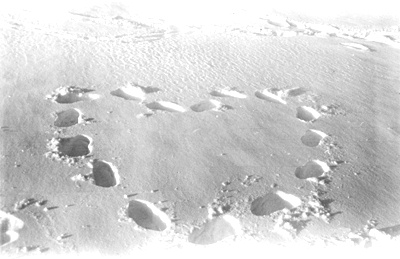 © Kim B., Marblehead, MA