Grandma's Tea Cup
October 9, 2012
The thin edges of the delicate tea cup
Resemble her thin, fragile mouth,
Covered in dark, shiny, red lipstick.
He frail steady fingers reached
For the handle and
Brought the cup to her lips.
They would press against it,
Leaving speckles of red on the side,
Like splattered paint on a canvas.
Grandma loved these cups

We try to do the same
But the scalding water burns
Our young, innocent tongues.
Grandma isn't disappointed though,
In fact,
I think I hear a scratchy little chuckle
Coming from her way.
We look embarrassed
And make a face
To reject the bitter tasting tea.

We sat at the coffee table,
Brown and low to the ground,
In Grandma's living room
The dim evening light
Poured in through the windows
That covered the wall.
We traced the patterns in the
Dark blue carpet with our fingers
While we waited
For the tea to cool.

She wasn't much for talking;
She let us do as we pleased.
She sat contently
At the end of the table as we played.
Crumbling cookies, glimpses of giggles
As we struggled to keep our composure.
She was so sophisticated,
We longed to be like her.
Mature and lady like.
Bright, witty and comical.
And Grandma loved these cups.

We stirred in the sparkling sugar
And listened to the clanking
Of our spoons
We left red splatters of our own
On the sides of our trembling,
Lavish, and elegant cups.
Our hands shook of nervousness
And we locked eyes.
Your dark brown
Czechoslovakian eyes
Tangle in my emerald green
Scandinavian eyes.
Grandma loved these cups.

Now that cup sits in the cupboard,
Unused. Kept safe. So sheltered,
With the companionship of my mothers.
The red marks are washed away
But it awaits ten thousand more.
Grandma loved these cups.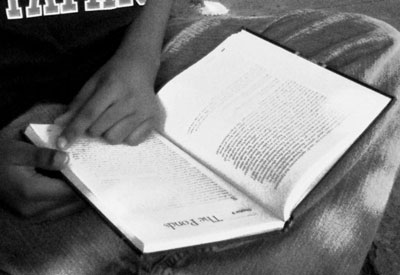 © Allan L., Plano, TX