"What the... something."
October 7, 2012
It's weird to think about the fact that I liked you before I knew you;
That I still barely know you and I feel so much for you.
We've spoken once, after a year of having known of each other's existence, and I can't get over it.
You are literally perfect,
You are gorgeous,
You are smart,
You are Christian,
You are who you are,
And I love who you are.
I love your dark hair and your light eyes.
I love your haltingly smooth voice.
I love your dorky khaki shorts and green or black coat with those geeky white sneakers.
I love your perfect teeth, your incredible smile.
That laugh.
That frown.
Those eyes.
Your awkward hands.
Your silent laugh.
You.
I just really freaking love you.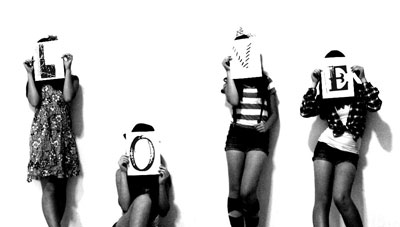 © Yoko K., Madison, WI