Decisions
October 10, 2012
I love you, but should it be?
A simple thing to ruin you're life
A simple thing being me
Holding on to possibly end you're future
All for such a little thing.
But what would be right
You're willing to hold on
But can i do that to you?
Selfishly end what you've dreamed of
What could be?
Or end what we fought so hard for
Our love that we wanted so badly
To possibly end what you've wanted
What you've strode to do?
So hard and all i want is whats best for you,
But whys it so hard to tell you
To make that decision?
Either would make it hurt so badly,
But which one is right?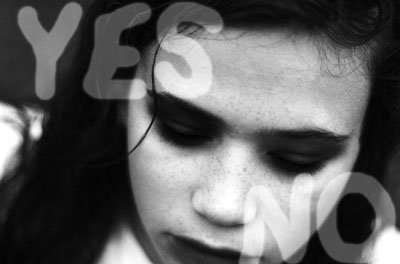 © Sandy H., Woodbridge, CT