Damaged Goods
October 8, 2012
There's an ache in my heart
Looking from side to side
Lost in this little world
Will anyone tell me who I am?
Can't find a place to fit in
Trying to be strong through this
You're just making this hell
I'm sick of being in the middle
Take your battle elsewhere
Can't you see the toll its taking?
Clueless on the definition of love
You could never give it to me
Now you're making me choose
How do you expect me to handle this?
Screaming into my pillow
Wondering if anyone will hear me
Covering up my blood shot eyes
Never being able to sleep
Waking with a knot in my stomach
Calling you to tell me it's alright
But it just ends in screams and fights
Let's grow up, shall we?
I'm not the only one you're hurting
She's only thirteen, too young for this
Step up and be a parent
See how much pain you're causing
Just look into her eyes
Why do you think I don't want to talk?
Never feeling safe anywhere
Running from one person to the next
Trying to find this thing called stability
How do you find it, when you can't define it?
I grew up way too fast
Because of all these battles
Now you're doing it again
She's way too young
How do you expect her to choose?
She'll end up just like me
Lost in this world,
Looking for love in the wrong places
Do you really want that?
Make some changes
Your maturity should be better
Teach us differently
Show us life is better than this
Grow up, become a parent.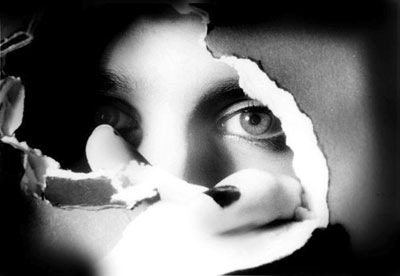 © Tabatha B., Peoria, IL