So Still
October 7, 2012
Two golden, iridescent globes
Flames shining through the dusk with
Regret;
Enlightenment.

Innocent hands tarnished, sinking spirit
Blood red petals blossom on the angelic curtain
Realization;
Resolution.

The sand starts to fall.

Lost but not found; Bewildered but determined;
Steel spirit resolved, iron armor donned
The lonely phantom glides with purpose
Over city lights and Fallen bodies

Reaching its first destination
Lowering its hood, defenses down
Once flaming globes doused with spilling streams
It enters.

Two frail bodies splayed on the bed
Dreaming in peaceful oblivion
It stretches down to smooth the creases
Whispered apologies, heart-filled thanks

Their spirits at peace
The phantom rises, sweeping mystery
Heart-crushing farewell
Only place to go is forward

The sand envelopes its knees.

Arriving at its second destination
It watches through the looking glass
He paces in obvious distress; Indecision
Handsome features twisted in anguish

The phantom pauses; Heart wavering
Hands stretched out in longing
Eyes riddled with regret, rain threatening to fall
From the sinister storm and clouding spirits

Memories flash by, a miasma of emotions
Shot with an arrow delivered by Cupid's quiver
The phantom turns, shoulders weighed with regrets
It was never meant to be.

The sand gathers at its waist.

Time running out, the third destination
It enters.
The figure lies in comfort, disoriented limbs
Crinkled covers in disarray

Glass mask shattered, curving lips
Taken aback into their glowing youth
Inseparable, bright pearls released from its clams
Peas in a pod, awaiting glorious retribution

Released from the shackles of the past
The phantom glances back in compunction
"Thank you."
No time for the past, the future is rushing by too quickly.

The sand swallows her heart.

Exhausted, the hero returns home
Heart plagued by
Regrets;
Sentimentality;
Grief.

Sunrise; the dusk flees into the shadows, plotting escape
With it, the hero's earthly whims are carried away
Breath knocked out, heart come to a standstill
The Grim Reaper awaits.

Unwavering, the hero meets the beckoning, skeletal hand
Embracing death's kiss, she leaves the light.
Abandoned pen, empty inkwells
Every story has an ending.

Flames extinguished, the sand is still.

So Still.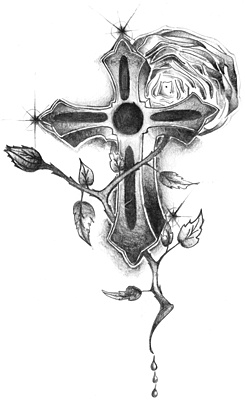 © Ricky P., Natchitoches, LA