These Falling Leaves
October 4, 2012
As time goes on, the leaves fall from the trees.
Their colors change from green to shades of autumn yellows and red,
until eventually they turn dark brown, preparing for the cycle to start again.
Without time, what would become of our tree?
It would either be always full, or stricken bare.
Our lives, either in constant motion, or stuck in place, still.
Luckily, time is an on-going motion that never ceases to exist.
Time will never change, it will simply repeat, time after time.
Our actions and what we choose to do with our time,
what to do with these falling leaves,
is what changes.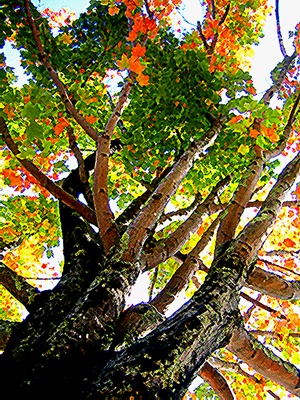 © Kathryn R., Shelby, NC