The End
October 4, 2012
The cold rain pours onto the street;
I wallow in misery.
I stare at the glowing reflections
cast upon the water.
Dazed and unholy I sink into oblivion,
as the lights in my own eyes are
erased by darkness.
Peeling away my once loved memories,
only hatred and gloom remain;
A shadow approaches in the misty alley
behind me.
I cast my wary gaze in it's direction,
muscles tense with anticipation.
A gunshot explodes in my ear,
and I am forever extinguished.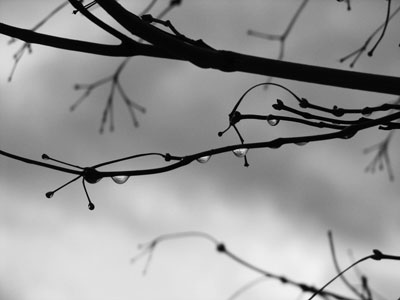 © Carly M., Hopedale, MA