18 months
October 5, 2012
18 Months
It was dark.
The sun had disappeared.
I was on the floor
Playing with my baby doll;
It was almost bedtime. I was 18 months.

My eyes were beginning to droop,
My head beginning to lull,
My mommy picked me up and
Carried me to the changing station
I let out a wail. I was 18 months.

I couldn't wait to wear big kid clothes
Stand on my own two feet
No assistance
Privacy in tact
I was 18 months.

My mother laid me down
I continued to sob
Bedtime and I would never get along
Scrunching my hands into fists
I yearned for independence

My cheeks tear stained, I was 18 months.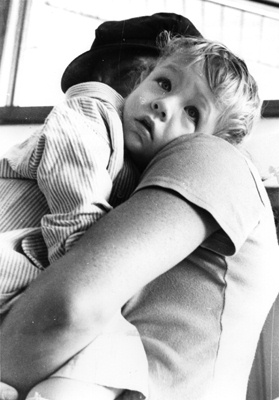 © Ali D., Cincinatti, OH