Why do I close my window at night?
October 3, 2012
Why do I close my window at night?
I love most the sounds,
But some just aren't right.
The distant choir of wind meeting trees,
Is a song always,
Sure to please.
The neighbor's wind chimes,
Chirp occasionally quite soft.
They're not a bother.
In fact they're right near the top,
On the list my favorite sounds,
Right by the rain,
On cool evenings,
Keeping me sane.
I can even handle,
The putter of engines,
Constantly following,
Their nightly sentence.
But some noises aren't nice,
They make me uneasy,
The shudder of my door,
When my room gets breezy,
That unidentified squeal,
Like a swing set, but eerie,
Makes me wonder if when I sing,
Ghost girl can hear me,
But #1 worst of all,
Remains in spite,
Of the window,
And more depends on the light.
It's the voices I hear,
When I lay in my bed.
The voices they never,
Cease to tread,
Lightly or heavy,
All cross brain,
Sometimes leaving me,
Crying in pain.
And so I ask myself,
When my thinking's on right,
Why do I close,
My window at night?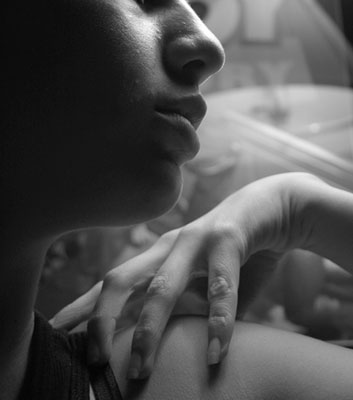 © Rebecca B., Santa Clara, CA