Fly to Foreign Paths
October 4, 2012
It seems that by now the universe is out of alignment
Ever since she put me in a confinement
My world has shattered
It seems that nothing else mattered
And now I am left with a wish.
When the mountains crumble,
Will you hear me mumble?
Or will you turn the other cheek?
Will you tell the stars,
That even from afar,
They are still just as beautiful?
When you reach outer space,
Not a second should you waste,
And flow up to the heavens with your wings.
Will you sing for me?
Will you dance for me?
Will you tell the Gods that I intended no wrong?
Will you tell the Gods that Earth is my home?
I know that it may be all loam,
But I still love it so.
Will you take my lips and let the planets kiss them?
Will you make sure that my lips don't shy away?
I have always dreamed of reaching outer space,
And you are my only hope.
The world I cannot reach will at least be seen in my dreams
For dreaming is the closest I ever gotten to many things.
But promise the world this,
I love the world, and it is my mother
And when I leave, it shall be no different than when my ancestors walked its crust.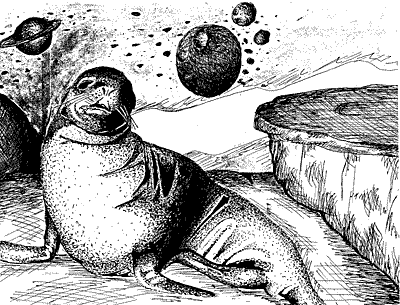 © Casey C., Rockport, ME