Complicated
October 3, 2012
Many people do not know much about me. My story is complicated, soon you will see.
Growing up, I have lacked a dad. I knew of nothing to be but mad.
Mad at all the silent pain we shared. Child support and few phone calls
But now, in love with her he falls. Pain, more pain, and a lot of regret,
Memories none of us will ever forget. Daddy, I thought the world of you
Then that was gone and I was confused. I was only six years old
Because of you I had no dad to be told. A grasp I never wanted to let go
"Daddy's Little Girl", a title I never got to know. In your wallet you have my photo
See how much your daughter had grown? You say I never wanted to sleep
Till you came home at night and bounced me on your knee. Where have those days went?
Too much broken to try to mend. But my story is complicated, all because of you
Then you decided to move. Fantasy and reality clash into an unknown
You won't even answer your phone. Now you might understand a little more about me
My story is complicated, now do you see?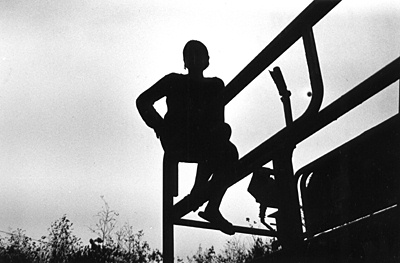 © Bailey C., Marblehead, MA