Long Lived
October 3, 2012
I have forgotten the ways of the world that surrounds my little place on this earth.
I have seen rose pedals fall upon my feet for far too long.
I have become accustomed to the luxuries of the first world.
So used to it, that I no longer stop and smell the flowers.
In fact, I have crushed many of those flowers in my day.

I have seen beauty more than pain.
I have forgotten the suffering of my long lost brothers and sister.
I have learned to dream with no shackles,
As others are learning to accept the reality in which they live.

I have called myself a warrior for so long,
The word has lost its zest.
I am no warrior.
For I only fight within my own self.
I do not fight for freedom from a physical barrier.
My only shackles are myself,
Because I have let pain come and deteriorate over and over again within my heart.

To be a real warrior,
I must know of strength
That has been long lived and dangerous,
But hidden in the deep depths of my very being.
It has no expiration date.
It is there when I need it,
And there when I don't.

For this is the strength in which keeps me alive and moving.
But even that realization does not make me give it more credit.

For I try to be remembered.
I want to be savored and held onto.
I want to know what it's like to the last thing you remember before you black out.
Before you lose all your senses at once.
I want to be the flower scented perfume
That lingers in the abandoned house where your mother once lived.

So strength to move on from the horrid acts of human flesh is all I really have left.
For I know that my dead corpse cannot change a life.
So why would I become such a thing?
Why would I waste my own beauty and power?
For I have better things to do than sell my soul to the afterlife.

I have been trying to lead you to a door way that leads to my brain.
So you too are able to see my persistence.
So you can become one of my many blood cells that flow through my veins.
Past my vigorously pumping heart.
After all of that, you will no longer be only a pile of cells wasting away,
After seeing who I really am,
After seeing the act of strength literally pulsing through my every being,
I believe,
You too,
Will be long lived.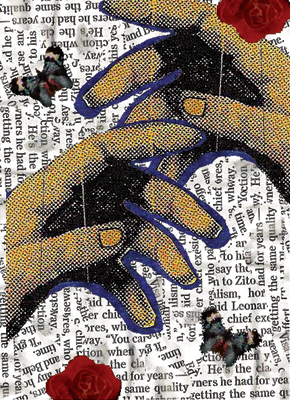 © Christine S., Arlington, VA