My iPod
October 3, 2012
My iPod- an outlet
I pick songs according to my mood.
If I am angry, a song reminds me that at least someone understands!
When I'm frustrated, a loud song can help me vent out my feelings.

My iPod- soothing
If I am sad, songs can comfort me.
When I'm nervous, songs can help me relax.
Whenever I'm scared, a reassuring song will help me calm down.

My iPod- a thought focus-er
If I am feeling scatterbrained, a playlist will help me focus.
When I try to relax, songs help my cool down after a long day and to clear my mind.

My iPod is many things.
It is a tool that is very useful to me, but there is a deeper connection.
Every morning I start my day by turning on my iPod to a great genre of music: worship.
This handy- dandy tool helps me do many things, and through it I connect with God.
One could say I live for my iPod, but my iPod just helps me live.
Music is a huge part of my personality.
If songs are small pieces of me, my iPod organizes them.
The little pink gadget is a portable summary of me!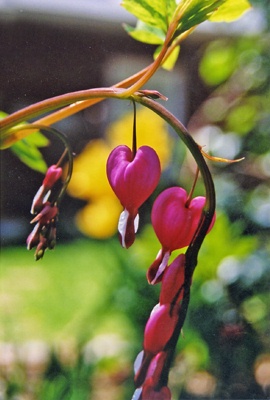 © Sophia E., Wilmington, DE