State of the Union
October 1, 2012
I don't know what to do anymore.
I just feel like I have literally lost my reason to live.
Not like I'm about to go kill myself or anything,
But lately I've been feeling like I'm living just because the universe gave me no other choice.
I don't really like anything anymore.
I don't really dislike anything, either.
I seriously can't even remember what it feels like to be totally alive.
Don't get me wrong; I still do all that is expected of me.
I'm not shirking my duties and hiding in my attic or anything.
Perfect GPA and every advanced class offered, through and through,
But, God, I can't believe I've let myself sink to this level,
Living just to pass AP History.
What a f***ing existence.
And I never write anymore,
Except for in my bland-a** journal and now, of course,
And I don't even feel a desire to. I don't want to write.
I simply have nothing to say.
I used to write because I had something to say but too quiet a voice to vocalize it.
Now I don't even have that.
Still, if you asked me what my passion is, I'd say writing.
But I'm lying.
It's not anymore.
I am a hypocrite because I am forever telling people that they shouldn't let the light in their soul die,
But look at me now.
I am a dusty corridor.
I am mediocre.
I no longer have a passion and I am having an incredibly difficult time writing this, even, despite the fact every word is straight-forward and unedited.
I come home and sleep.
I dream all day about dreaming all night.
I am so tired all the time and it is absolutely horrendous.
I dread every second of my life.
It's weird, because I used to be so stressed.
Hell, I wrote about it all the time.
Now I can't even feel THAT.
It's like I pushed my nervous until they maxed out and failed.
In addition, I still don't have a boyfriend. Little 11 year old me, five boring years ago, would be so ashamed. I don't know what's wrong with me. Hopefully it's because I'm too tall. Sadly it's because I'm too unremarkable.
This basically concludes my thoughts.
And if these are the last words I ever creatively write without being forced (and they sincerely could be):
Your chains are made of fear and fallacies.
You are made of fire and fallen stars.
Don't forget that, please. Don't forget me, please.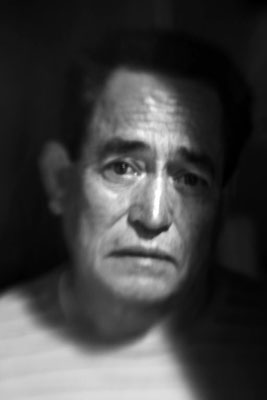 © Adam P., Goleta, CA