But I'm not Hurt
October 1, 2012
I see it all happen before my eyes.
I'm sitting in the passenger seat as he loses control.
I'm not scared.
He's here and I feel ecstatic.
His eyes close and his body goes slack.
I reach over and try to take control of the wheel,
But his foot is still pressed on the gas pedal.
We are crossing the road and four lanes of traffic stand between us.
Wait! A building's there on the other side!
I try to scream and wake him, but he's out cold.
I try swerving.
The building looms over us now.
My seatbelt is off and I'm flying…
I land beside him and he is awake now.
I feel something dripping down my face-
I decide to go to sleep because things will be better when I wake up.
He is standing over me, shaking me,
But I hurt all over,
And I can't remember what happened.
He looks frightened.
No! People are pulling him away from me.
Why?
He didn't do anything.
They put me in an ambulance-
But I'm not hurt.
They shine a light in my eyes-
But I'm not hurt.
They won't let me see him.
They tell me he's in trouble.
I don't see him because he's gone…
Disappeared.
But I'm not hurt.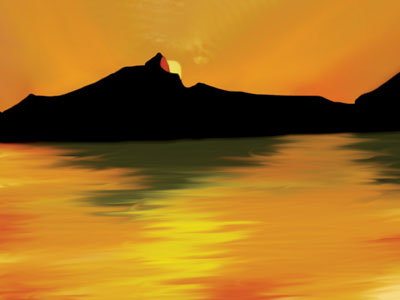 © Rachel M., Camarillo, CA