Nulle Part
October 1, 2012
the pained
gashes of holding onto
a million
ropes of a million
thrusts
of a million
calling,
thrusting, rushing,
smothering,
deepening
plains of
Golden land.


It's for the land
He says


For the vigils
I say.
Their stare on me,
their stare on us, they look and glare and patently flare.
Why me?
He says


It's me
I say.
---
Don't leave me here.
These ropes are pulling on my sweltering,
scorching,
awakening skin.
The blood won't stop pouring down the lakes in
my eyes I am
blinded--


j'avais voulu arriver à quelque part
Il dit

j'avais voulu arriver à nulle part
Je respond.

The knots on the ropes are
handling




with my hands lingering
pain in my broken
veins.
how much I'd like to take them off and
make a
violin.

une violon?


He says
Yes, a violin
I say
mais tu est absurd, tu ne penses bien.

I think very well, thank you very much.
mais non.




I am not crazy.

I used to play the violin, you know.
A long time ago.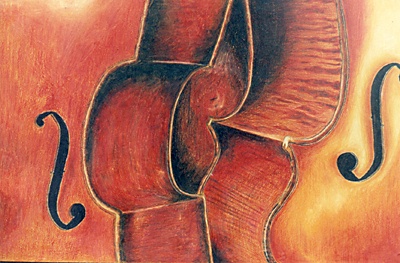 © George N., Houston, TX