The Paradox Of Life
October 1, 2012
Once upon a time,when I was a young lad.
Believe it or not, I was the embodiment of the eternal nomad.
So,one fine day,with my spirits high and my appetite low,
I picked up my tiny suitcase and caught the 1:40
Because sometimes, you just got to go with the flow.

I sojourned to the mystical lands of the ancient Caliphs
Where the Prophet received his spiritual message from a sage.
But time flies by, the city was now the mecca of the modern age.
And as I stood before the Everest of the concrete jungle,
I looked upto the heavans and thought to myself,
"Am I ready to rumble?"

As I embarked upon yet another quintessential quest
I prepared my body,mind and soul for the sternest test.
As I took the paradoxical stairs and passed several larger than life lairs,
I met various people who typified "diverse",
I was enlightened about their cultures,I learned their verse.

But the journey to the mountain top still felt like a distant dream.
But I had committed to myself, I would scale my ambitions no matter how difficult it may seem.
I plucked the courage of Mars and the faith of Cupid.
I admit that back in the heyday, I was quite stupid.

Finally,after a journey that felt like eternity,
The unattainable dream was within my grasp.
Innumerable storeys had been surpassed.
But cometh the hour,cometh the tragedy.
I slipped and tumbled, my dreams crashing down with me again.
But you know what? That's life,my friend.

Yet again, your old man didn't pay
a failure any heed.
He tried,tried and tried until he would succeed.
I extinguished my life right upto its sunset,
Striving for the impossible,where shackles became opressive nets.
And as I look back with my myopic gaze, to be honest, I have no regrets.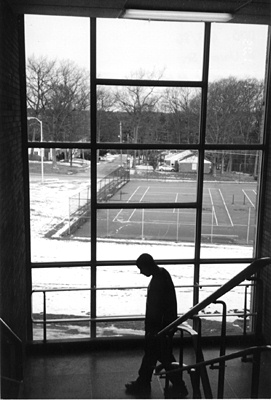 © Justin L., Leominster, MA