My Dark Corner- My favorite time.
October 1, 2012
The Dark-
An endless, solid shade.
My friend-
My Fear-
My Sanity-
My Insanity-
… Silence-
Louder than any speaker can reach-
Silence.

The Dark-
Alone and happy, sad and dead, yet alive.
All at the time-
The time the sun retreats.
This gives one time alone.

Time to sleep,
Time to think and dream?
Time to party,
Time to live and breathe?

Midnight-
Time to soak in love…
And lather in hate.

One color, one shade-
Forever fighting the light,
Forever shifting.

Only better when accented by the fire,
The light,
The smoke,
Maybe the candle?
Maybe my heart?
Maybe a cone filled with my own dead… yet so relaxing.

Others may be sleeping, as I lay awake-
Thinking, Loving, Hating…
Happily depressed, yet so content.

The world halts for me-
As the dark engulfs me.
'Tis only to be held off by a flickering orange light,

Then- a sky blue orb. An image…? My phone-
It holds a message?
No matter the outlet- I know-
It will be my pain, to the most unimaginable length.

A note?
The one I love? Or the one I hate?
The Dark-

Intensifying it all-

More feelings to flow-
Flow all due to the dark.

My time-
My favorite time,
My rollercoaster…
The only I love so much.


My brains exercise,
And eventually my time-
To dream.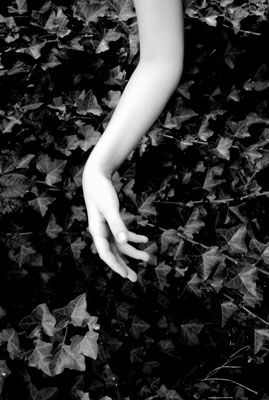 © Sarah M., Blairsville, PA