Do you see now?
September 20, 2012
Do you Know that
I'll fly,
and be in the sky,
high above you,
and the damage you do?

What have you done?
Split apart family,
lost all who loved me;
daughter
sister
friend

You have destroyed
a life.
and for what?
All to make you
fell good.

You push me,
shove me,
call me names.
Did you ever think,
I would do,
what I have done?

You caused so much pain
with your simple,
little words.

Your damage,
can never be undone,
now that I am gone.

Do
you
see
now?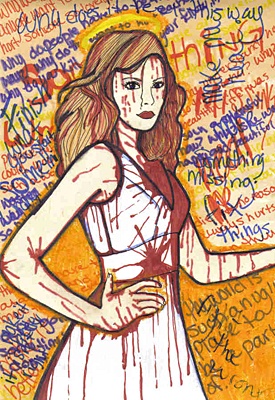 © Sara D., Aiken, SC