Perfect Sunset
October 2, 2012
The precious sun is beaming down,
As it's radiant shine give everything a new hue.
Feeling the fresh air rushing
Gracing my sun-kissed skin with it's warm but cool feel.

What a beautiful sunset
To end a beautiful day!
Watching the sun as it rests peacefully on the crystal blue ocean.
Burying my feet beneath the warm, soft but grainy sand,
Hearing the waves soothe me like a lullaby
Putting me in a state of peace.

Contemplating upon life's mysterious wonders,
As I indulge in the smell of the ocean's mist.
Placing me deeper into a relaxed, meditative mood,
As the perfect sunset ends,
A perfect day!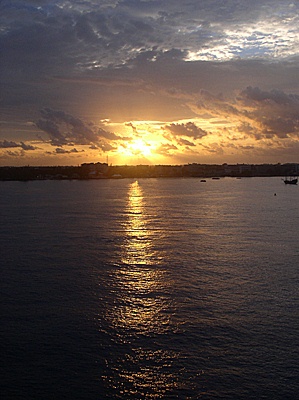 © Rebecca Y., Los Angeles, CA