That Crazy If.
October 2, 2012
If I could tell you what I think
What I'd really like to do
You probably wouldn't look at me
Nor would I look at you.

You outshine the Orion
Your joy makes me want to sing.
Your touch gives me a stomach of cliché butterflies
Makes my heart yearn for a ring.

You're more than my best friend
Better than any dream I've dreamt
You make me laugh, cry, scream with anger,
My emotions scatter – unkempt.

When my days are plain horrendous,
And my weeks are overly unpleasant
You stand right next to me
From the past right to the present.

But if I could really tell you
How much you mean to me
I would do it in a heartbeat
If you'd only listen, if you'd see.

I am your closest friend,
Your confidant, I know.
But I could be so much more
If you would only let it go.

Let the past lie where it is
Don't bring it up for all to see.
If the past was left alone,
You could be happier – with me.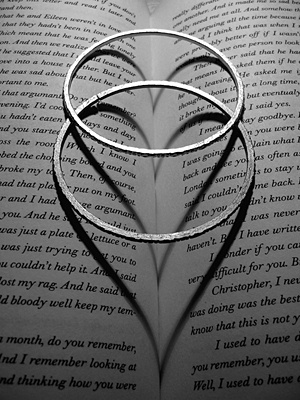 © Julia K., Old Tappan, NJ