This is what happens when you do nothing, you idiot
September 30, 2012
First time, scared, nervous

Then, I turn and it's hard not to smile.

Like a star-dotted sky lit up with fireworks

Pretty and warm

The smile spreads wider

It's a bit easier than I thought,

Talk flows easily, smooth, fun.

Laughter ensues and more words exchange,

Questions pop up, stories told.

Still, I'm nervous, heart pounding like a bass drum.

I want to reach out, to touch, to hold, to feel the warmth as I talk

But do I hold enough knowledge?

Am I close enough?

Do I have a right?

So I freeze, near mute and fearful

I do nothing but stare

Then look away when I'm caught

It continues like that. And the night ends

Afterwards, I'm scared again

I'm asked, "Was it good? How was it?"

I tell the story again and they all think I should've done more

The fear grows, and my heart drops, a lead weight.

I should've held your hand.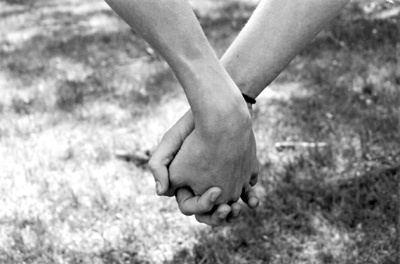 © Alexa T., Pompton Plains, NJ