Tomorrow
September 27, 2012
Today I am so happy
I'm going up in the sky
To Disneyland we go-
On a plane that can fly!

Tomorrow I turn five
Today was a surprise
On the streets of Disneyland
An adventure lies

I take my coat and shoes off
The big man is quite polite
And when I board the plane
I'm squealing with delight

On the plane I make a friend
She really is quite nice
She wears a scarf around her head
I think she may have lice

"Son, don't talk to that lady."
Mommy yells to me quick
But mommy she really is quite nice
"You can't trust them the least bit!"

Mommy takes me to my seat
She says "don't talk to people who look like that."
I glance around the plane
To the place where I once sat

I look over to my friend
She looks sad yet unsurprised
With tears running down her face she turns,
"I wouldn't hurt a fly"

Mommy has fallen asleep now
While I glance around the seats
To be a real American
What criteria must you meet?

I see faces with different color
But I see hearts just the same
I see dreams and hopes and wishes
I see people with a name

I thought my mommy knew everything
But maybe this time she's not right
All hearts are created equal
All people beautifully made

Before I leave, I find my friend
She walks off the same way as me
She's taking her daughter to Disney
Tomorrow she turns five, you see.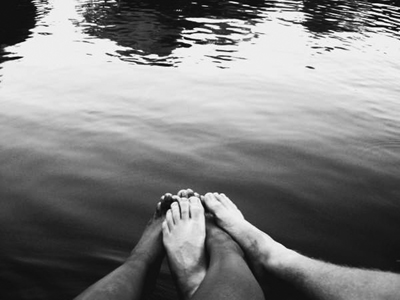 © Michelle W., Ada, MI