The Dreadful Day (A Talk in Heaven)
September 30, 2012
I lie back and watch the stars,
I think of you --
youre not too far.

Someday I'll see you
I'll hold you close,
and say the words we've never spoke.

I'll sit down
right next to you
and ask you how you've been.

I'll wait my turn
until you ask,
and I won't know where to start.

But you will be patient
when my eyes tear up
as I tell you about my friends.

I'll cry my eyes out
as I talk about the family
and how everyone has been.

I'll tell you the little things
I've never told anyone...
but wait-- I'm not done yet.

Please understand, Daddy,
when I'm angry.
Angry that you left us all alone.

I know you didn't mean to, Daddy.
I know it's not your fault.
I know you didn't know, Daddy, about that dreadful day on Earth.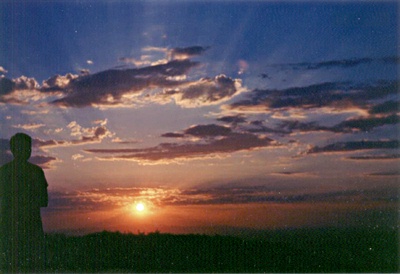 © Jovee B., Dededo, Guam