Exotic
September 29, 2012
when the mirror lights just bring out
the red in your eyes
what will you do?
(count each vein
and hope the number gives a hint
of the future)
when the flashbulbs catch each part of you,
seeking out your crevices
and dying eyes,
what will you do?
(trace each valley
and try to retrieve the youth
that's trapped at the bottom)
so your smile becomes slow,
and you can't dance
like your other self did,
bones howling for any false move
(and all seem to be false these days,
simply turning causes your hips
to whimper,
lying down causes your spine
to scream)
you are mundane,
no enthralled sighs for you,
only apathetic blinks
and heads turning away to more
important things.
(once you were exotic-
magazines gushing:
"La señorita más bella de Mexico:
mire su pelo negro como la noche,
su piel como caramelo!
La belleza desconocida -
bienvenida!"
oh, they loved you,
you and your strange dark eyes
and skin,
but red eyes and creased skin are familiar,
bereft of alien allure)
querida,
it seems your time has passed,
the soles of your feet
are hard and rough,
your spine is becoming
bent.
latin beauty,
this country is turning its back,
new york's lights are dark
san francisco is cold.
english is sour in your mouth.
tu país te llama,
puerto rico canta para ti.
(ah, te llamaron mexicana,
esos gringas periodistas,
pero todas las latinas son mexicanas en sus ojos.)
señorita,
vuelve a casa -
tu familia te espera.
(aman tus arrugas y ojos rojos,
tu espina doblada,
y tus años que derraman
historias)
señorita,
the flashbulbs have gone dark,
pero el sol es brillante en el cielo puertorriqueño;
brazos tan morenos como los tuyos
están abiertos para abrazarte.
no eres una belleza extraña;
eres una hija hermosa,
todas sonrisas y risas con tus familiares,
tus primos sosteniendo tus manos
y capturando sol contigo.
señorita, joven, niña,
the mirror lights whisper
go home, go home.
the mirror lights tell the truth,
niña triste,
misplaced child.

¿escucharás?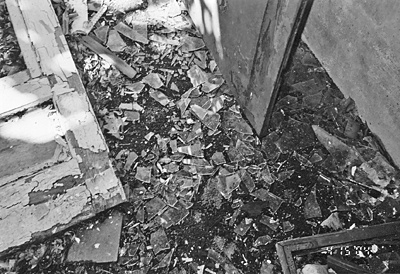 © Gary C., Pequannock, NJ