Snuffed
September 30, 2012
You put a jar over the flame,
Snuff me out before I have the chance
To burn. How could you--
Leave me alone in here?
My strength, like the wax,
Can dripdripdrip for so long until
I end up a pool of goo.
My patience, the wick,
isrunningshort.

You encompass me with those jack-
O-lantern eyes, bind me
With that W-ed grimace that
You can pass off as a smile.
And when I guide you
Up the path, you'd much rather
Take the shadow, so that
The cobwebs, and the
Pinpricks, and my
Scabby knees don't matter
While you are moths,
Swarming round the blue light--
It's the most comfortable
Death by far;
Because so long as your capacity
Refuses to ensnare me, it
Doesn't have to be your fault.
(I am flaring, fighting long, satin shadows
That weave their way over
My poems.)

I beat against the panes (You
have to admit, your rapport
is just transparent),
But there's no getting through.
It doesn't matter;
I could blow myself out,
And all it would do
Is give you an excuse
To buy a better light.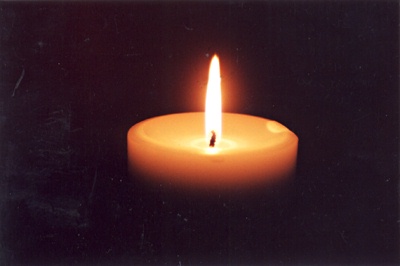 © Ashley D., Philadelphia, PA