Fixed On Light
September 28, 2012
Savvy.

No lack of allure.

Doubtful.

Catches me.

Crasps me.

It makes me diffident.

So engaged, but too coward to let it be.

In still and mute occasions, i think too much.

There are the admirable, and there are the inferior.

I'm never content with time.

The time i have, and the time that i can never get my hands on.

The first few steps away are the most distressing.

Thoughts of expanse between, make me somber.

Nights are dense and solitary.

Morning's arise and my mind is too fixed.

I wake myself fully, and head out ambitiously.

My legs are led through encumbrance.

Just to think, and keep thinking.

I can't help myself to forget, or keep myself assiduous with other things.

I yearn for a way.

A way i have left to attain.

I'm stuck, stuck with a heartfelt sensation.

Fueled by a light.

A ray that cloaks around me very wearily.

I am oddly enthralled by it.

I have no plans on making a departure.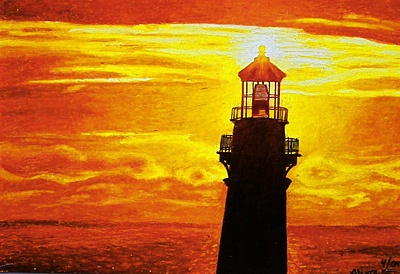 © Alyssa G., Charlotte, NC