Trigger The Girl
September 18, 2012
I am useless, I am unworthy.
My mind is unbalanced-far from sturdy.
Smiling brings guilt, yet cutting brings redemption.
There are ghosts from my past that I still refuse to mention.
Counseling is a lie laced with smiles,
Depression is my truth; smeared in denial.
I inhale with the living, but exhale with the dead,
I hear of angels in books, but see only demons in my head.
My mind is a hopeless and never-ending cave,
And I am it's servant; I am it's slave.
Society never fails to trigger the girl
Who once had faith in this twisted world.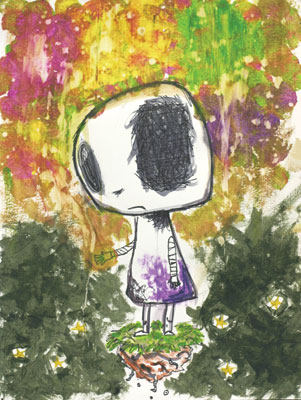 © Ashley W., Port Charlotte, FL